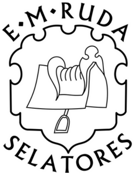 In order to obtain the best precision and proper profiles for our saddles we have a CNC machine deliberately constructed for this purpose. With a computer modeling tree we can be sure that the symmetry and the curves of the front and back saddle tree will be perfect. In our work we use only natural wood such as alder, in some cases birch and also beech of 1st class material. The wood prepared in this way is then covered with layers of varnish that protects against moisture. In addition, the technology of CNC machines allows us to make more complex models of a saddle tree, including historical reconstructions. Below you can see a schematic realization of a saddle tree made with the CNC method.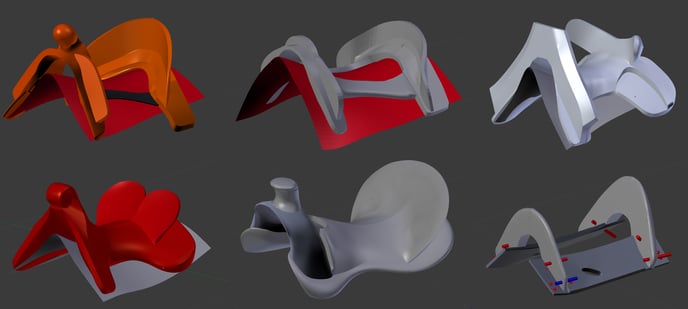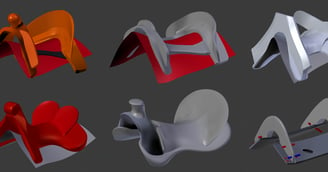 In the first stage it is necessary to measure the dimensions of the horse's back with measurment tools and subsequently to transfer them into the program creating a 3D model of the back.


Then I work on the shape of the tree and on fitting it on the model of the horse's back through the 3D program. The final stage of 3D modeling is to match all elements of the tree and then prepare them for CNC processing.


The most difficult step is the precise and accurate cut-out of such a complex 3D model, but at the end matching of pre-prepared elements leads to the creation of a very precise shapes of a saddle tree.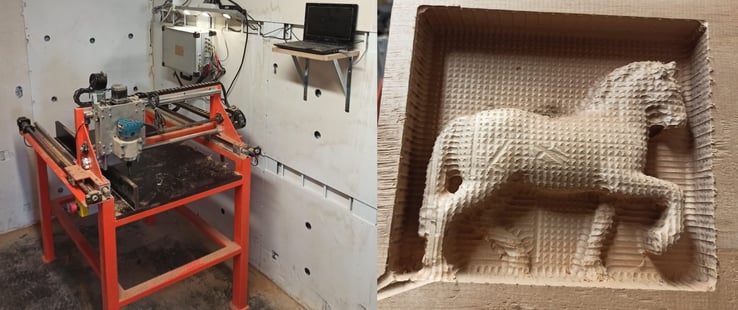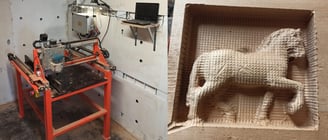 The culmination of the work is the final fitting of the saddle tree, built according to the above diagram to the living horse. I always send a tree prepared to ride so the customer themself can check if it works fine for him.


Importantly, the customer has the opportunity to test the main element (the tree) while riding and check the profile of the seat. This allows the application for any amendments before finishing the saddle, if needed. The saddle tree is then sent back to me to finish it according to the agreed model. The final product is a complete project that is absolutely unique and individually tailored to the requirements of the horse and rider.
The main characteristic of our work is to make saddles according to the individual needs of customers, often based on original projects. The price of each work is always established individually, and thus we encourage you to ask questions.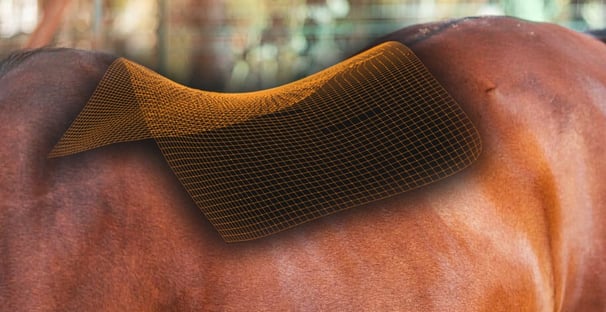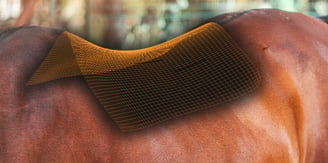 To make an order please contact us by:
email: sallad8@gmail.com
phone: +48 669-208-198